The space
Today we believe that the creation of a museum or temporary exhibition should be done with a new approach.
It used to be just a representation of objects describing a succession of events but today it has to be intended as entertainment, a captivating immersive experience that dazzles and keeps attention high stimulating curiosity and presenting events in an interesting way.
In this perspective, the storytelling takes on a primary role as the theme that underlines the narrative.
Digital technology becomes the key factor in obtaining the emotional effect needed for the glorification of the event itself.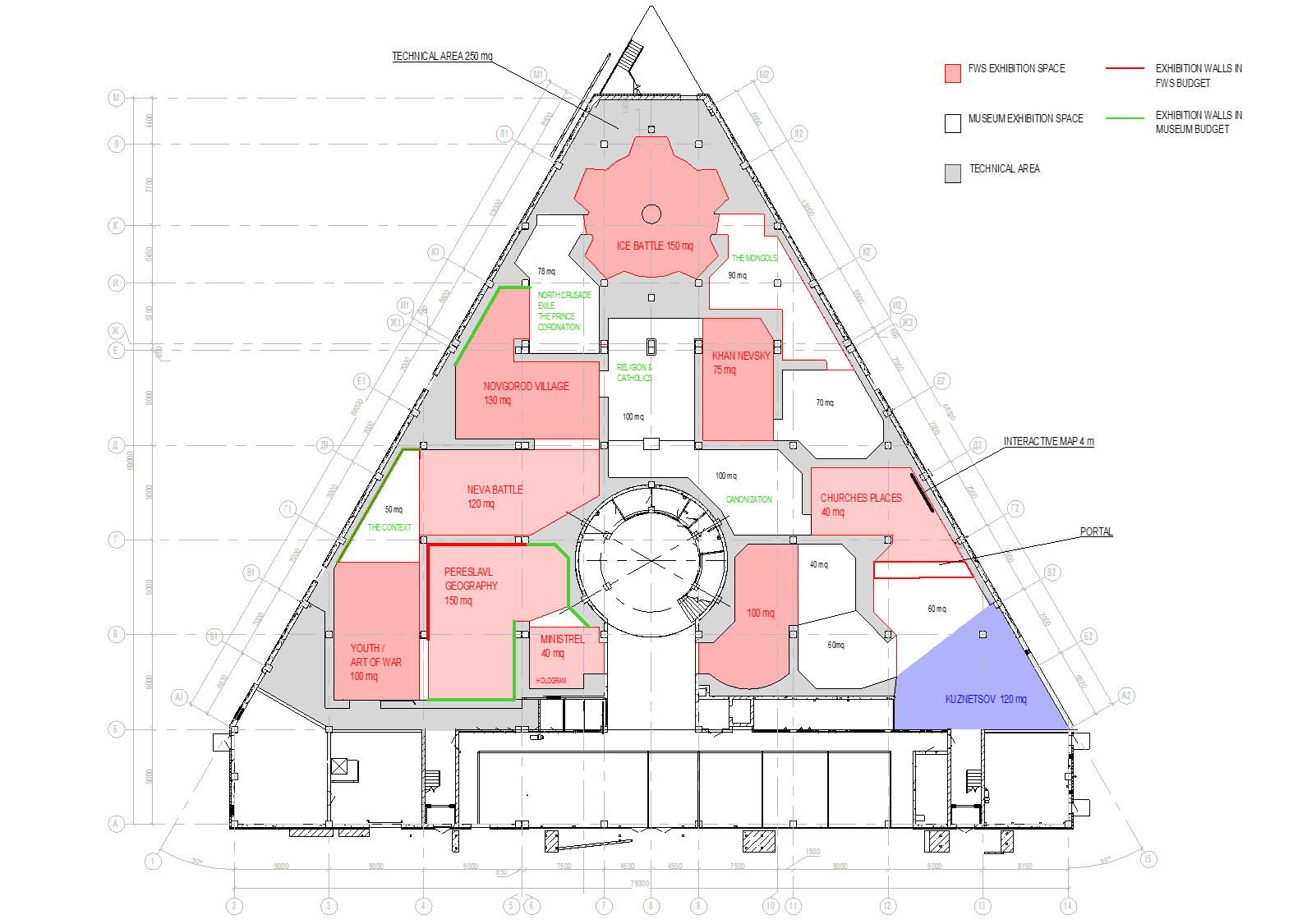 Pereslavl – the roots
In the center of the room, the reconstruction of Pereslavl-Zalessky will be presented with a model in scale and video projection that will revitalize the city.
Around there is a wall-arch with a 180° screen (cyclorama) with animation of nature to create a realistic atmosphere of the place and to contribute to even more immersion of visitors.
Youth/The art of war
From childhood, Alexander was preparing to become a warrior. He learned to fight with sabres, archery.
The idea is to recreate, through the use of immersive projections, the environment "battlefield" where Alexander was training and where visitors can use virtual reality to experience sword fighting or archery.
Neva battle
The installation is done of  4 component: curved led screen, Projectors, High quality Musion Foil for 3d Holographic projection, Maquette of the territory.
The curved led will be used to create the background
The first tempo: the Swedes sleep and holographic russian knights approching
Second tempo: the battle
Third tempo: the shameful retreat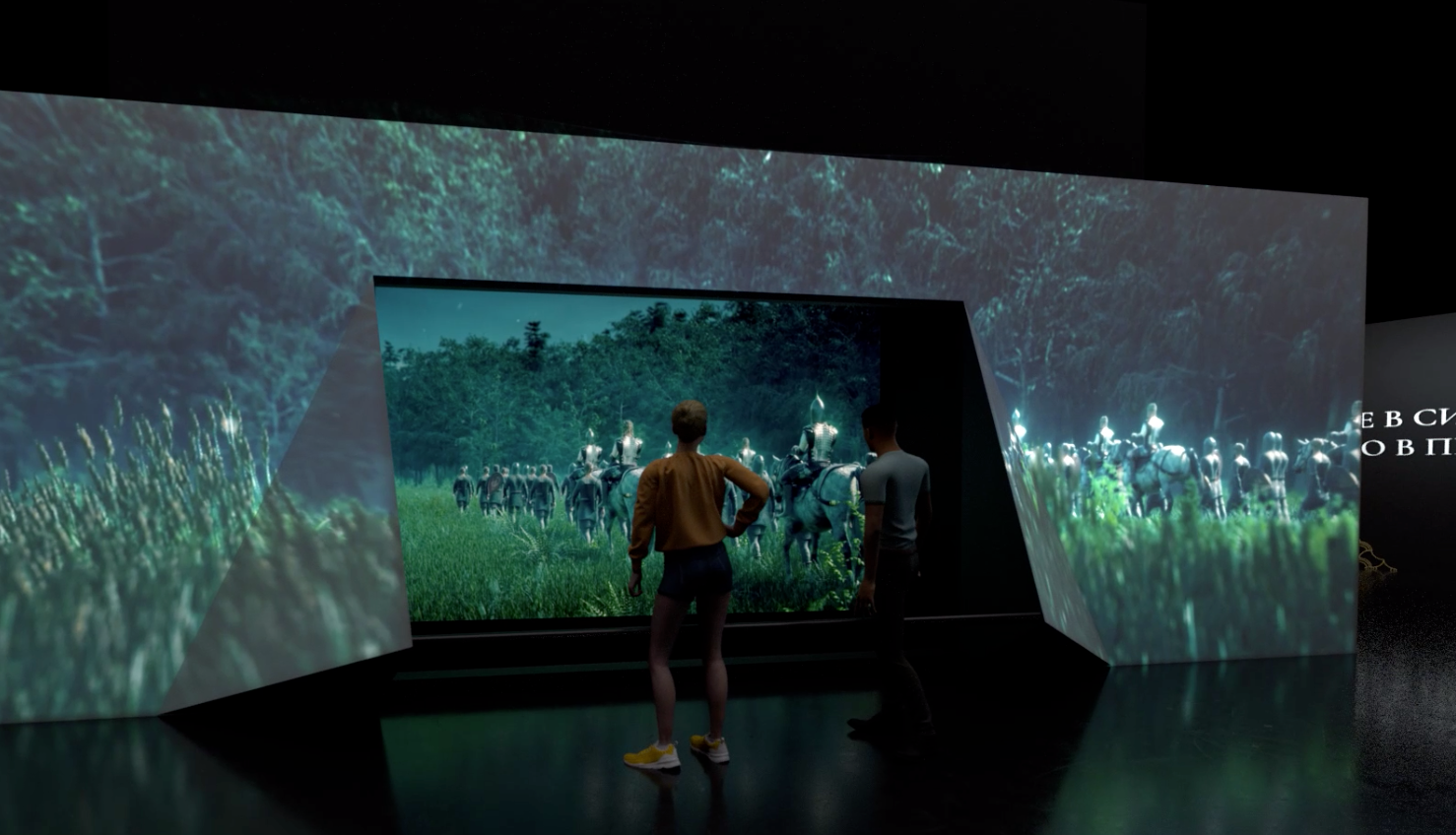 Novgorod life
A set designer will create a replica in scale of best of Novgorod (Kremlin / Sofia). Project mapping / holograms will give the feeling to live in that period of time.
Walk through
Visitors walk along the planned route in semi-darkness (the dynamics of lighting is important), the room temperature is lowered, and fog is released.
Suddenly, they find themselves immersed in the battle: many warriors (mock-ups, animated by the light of a project) who are in the very center of the battle.
Lightning flashes, their reflection on armor, the sound of thunder and breaking ice. After that, the figure depicting Alexander Nevsky rises and orders the flanks to advance.
The idea of this installation is to bring the real battle to life, to make every visitor feel at the center of events.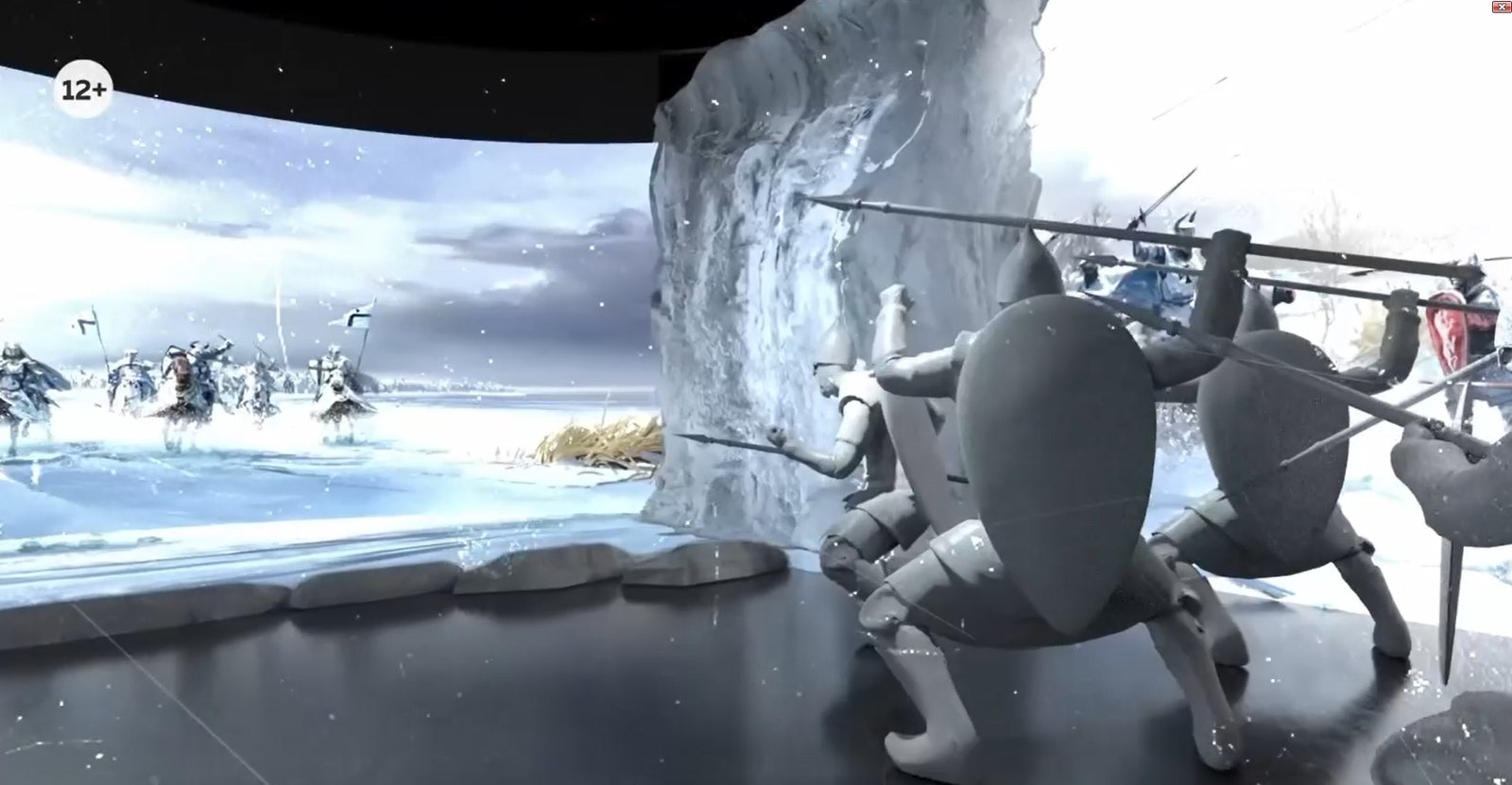 Churches map
The canonization. Alexander became famous throughout Europe. The Roman priests offered him to become a Catholic, then he would no longer have to fight with the Germans and Swedes, but Alexander was Orthodox from his childhood. He believed that one should not betray his faith and refused to accept the Catholicism.
Many years later (1540), the ministers of the Orthodox church decided to canonize him. In the churches appeared the icons of St. Alexander Nevsky, and the holy prince became a symbol of the defender of the Motherland, a wise ruler and a brave warrior.
Get in touch and tell us your idea